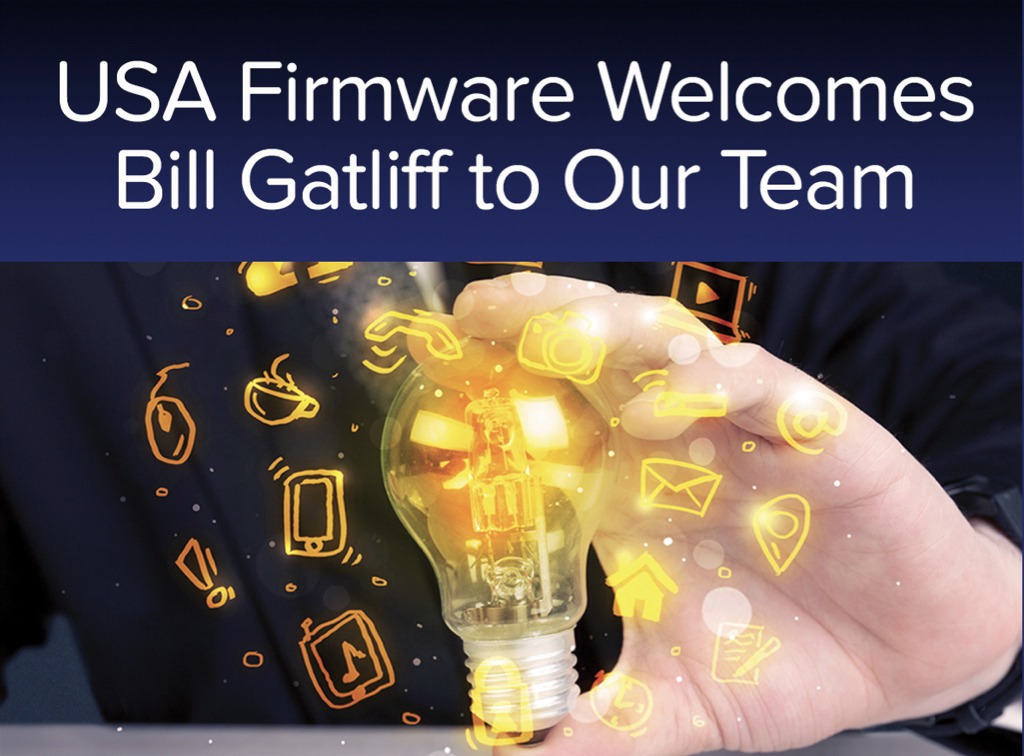 USA Firmware Announces Hiring of
Bill Gatliff, Principal Embedded Systems Engineer
Brecksville, Ohio — July 15, 2021 — USA Firmware, LLC recently announced the hiring of Bill Gatliff as Principal Embedded Systems Engineer for the organization. Bill has an extensive background of embedded systems expertise and demonstrated leadership in the industry. His vast experience includes being the Chief Engineer of Systems and Software for Merlin Labs in Boston as well as running Bill Gatliff and Associates, Inc., a consultancy which serves LG Electronics; United States Department of Defense, Ft. Meade; Sony Mobile Communications, Inc., Worldwide and more. His impressive resume and industry experience will serve him, and USA Firmware well, as the organization continues to grow and increase its engineering talent.
Recently, at World View Enterprises, Inc. Bill led a team that developed the world's first stratospheric, autonomous parafoil autopilot, which navigated from 70,000 foot altitude to a perfect landing on the first flight attempt.
He also co-designed the Embedded Controller Programming Certificate curriculum at University of California, San Diego, which helps teach embedded systems programming fundamentals.
Bill holds a Bachelor of Science degree in Electrical Engineering from Georgia Institute of Technology, with an emphasis in computer engineering and digital signal processing.
Jack Ganssle, editor and founder of The Embedded Muse, endorsed USA Firmware's latest addition to the team. "Congratulations to USA Firmware on teaming up with Bill Gatliff, one of the embedded world's truly gifted developers. Bill is one of the Good Guys and USA Firmware is very fortunate to be working with him."
If you are interested in learning more about the USA Firmware, contact us and connect with Bob Scaccia on LinkedIn.
###