USA Firmware Announces Hiring of
Carl Dister, Director of Engineering
Bre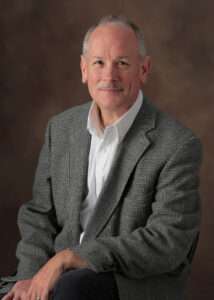 cksville, Ohio — November 9, 2021 — USA Firmware, LLC recently announced the hiring of Carl Dister as Director of Engineering for the organization. Carl has an extensive background in firmware engineering, global sourcing and supply chain, and engineering processes and systems management. His vast experience includes being the Chief Innovation Manager for ReliabilityFirst as well as working for notable companies like Crane Aerospace, Rockwell Automation, and Lincoln Electric. His impressive resume and industry experience will serve him, and USA Firmware well, as the organization continues to grow and increase its firmware engineering talent to meet the architecture and product design requirements for USA Firmware's client roster of global brands. 
Most recently, at ReliabilityFirst, Carl was dedicated to improving the reliability, resiliency, and cyber-physical security of the Electric Grid in the Northeastern part of the United States. 
He also has seven patents attributed to his name and is a verified Google Scholar in the field of engineering and system architecture.
Carl holds a Bachelor of Science degree in Electrical Engineering from Cleveland State University, and a Master of Science in Electrical Engineering from University of Wisconsin-Madison.
If you are interested in learning more about the USA Firmware, please contact us and connect with Bob Scaccia on LinkedIn.
###